1. Are you looking for a pest control company that listens to
you and your specific needs for pest control?
2. Do you want to learn how to reduce your pest problems?
3. Are you interested in using less pesticides inside your home?
Did you answer yes to any of those questions? If so, we are here to help you!
"CrossRoads Pest Control takes pest control to the next level."
We started our business with a specific goal in mind, providing you, the consumer, with the information you need to put you in control of your pest problems. The better we inform you of why you are dealing with specific pests, the faster we can work together to remedy the situation. But we take it a step farther than that, we offer you the chance to be proactive instead of merely reactive. Most of our customers come to us because they are currently dealing with a pest issue, that is the reactive side of our business. The proactive side allows us to educate consumers so that future pest problems can be reduced or avoided altogether.
Why do we take this approach? It keeps our costs lower and keeps the earth cleaner by using smaller quantities of pesticides, which is a win/win for all of us. This is the true essence of "green pest control", using less pesticide and doing the job right. We offer a wide variety of pest control services that we adapt to your specific needs, instead of using the "one size fits all" approach. We take the time to ask you questions and develop a plan that is customized to your individual needs. It's called IPM (integrated pest management), it's our belief that this is the way all pest control companies should operate. Pest control is more than just the application of a pesticide, it's about understanding pests and their needs and then making the right changes at the right time. Exclusion and habitat alteration are powerful tools in pest control and the best part is they have lasting benefits!

Great customer service! Very easy to work with and I feel very comfortable that you are doing what you think is best for me. Very flexible if I need to skip a service and I have seen a drastic decrease in overall pest activity.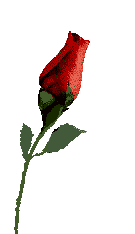 Have been very pleased with CrossRoads, they are very pleasant and are in and out fast. Always tell us when they will be here.
Excellent service. You are nice people!
Reliable, friendly & fast response to any issues!
Three years ago we had an infestation of flying ants. I contacted CrossRoads Pest Control and they came right out and treated our home. In one month we saw an significant reduction in ants, in two months they were gone. Been using CrossRoads ever since!

To the Management and Owners of Crossroads Pest Control, Reed City, MI:
We are writing to commend, compliment and thank your employees Terry Irons and Amanda Roberts. Last week, Amanda and Terry arrived at our house to do routine pest control services. They found a disaster! A pipe had burst on the second floor, causing the ceiling below to fall in, and both floors were covered with two inches of water. Instead of just walking away or calling, they were brave enough to walk into this mess, find the breakers and water valves and turn them off, and take pictures. THANK GOODNESS they had the presence of mind, quick thinking and problem solving abilities to do this. It would have been so much worse if they had not done that. Their actions were far above and beyond the call of duty and we cannot thank them enough. We so appreciate their willingness to take these extra steps. If your company has employees of the month, they should win!
THANK YOU SO MUCH AMANDA AND TERRY!
Sincerely,
Aubrey Swift and Lezlee Crawford
(We wanted to send this right away, but will also be sending a letter in writing to your company.)
Aubrey Swift and Lezlee Crawford
We're very satisfied. The ants have disappeared!
Everyone is very friendly & they do a great job!
We have contracted with CrossRoads Pest Control for years and continue to be pleased with their commitment to customer service. We have found them to be consistently reliable and responsive to our needs.
Reed City Church of the Nazarene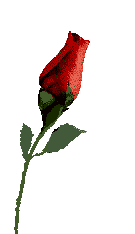 Very good service - always here when you say you will be - and such nice, good people!

CrossRoads provides excellent service with great results. They provide the extra services I need such as elimination of yellow jacket nests since I am allergic to bee stings.
We are very happy with the service that you give us.
Very happy with the service the last 3 years. Keep up the quality work. Always good about leaving the paperwork at our cottage. Thanks again!

Excellent service! Would be hard to find a replacement for you!
Great people, Great service!
Very satisfied with this company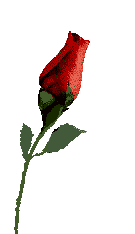 Excellent service with top notch customer service. Always on schedule and knows in great detail any situation you are facing ~ JoAnn Euashka

We were so fortunate to have found you folks not too long after we bought our summer lake house! Thank you so much for the fabulous service!
You folks are doing a GREAT job! Virtually bug-free! Hoorah! Thank-you & I recommend you to everyone I talk to up there. Thanks again for your service. Tim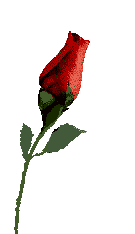 Great friendly service. They provide solutions to meet your needs. Dependable, easy to talk to. We highly recommend. A family, local business ~ Thumbs up!
Their staff have all been very accommodating for the 5 years I've been using their services. If I ever have a concern they address it immediately. They're fantastic!

We could not be happier with the services of CrossRoads Pest Control. They are attentive to our needs, timely and professional with their services. We would recommend their service to anyone. ~ Kyle & Ann Scott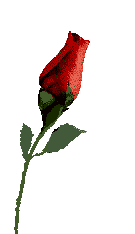 This service is so professional and reliable that we take it for granted, (almost!). Thanks for being there.
Great service in a timely manner!
The staff at CrossRoads Pest Control has gone over and beyond to insure the preservation of our cabin. Always timely & Always looking out for my best interest by suggesting other issues that are going on that I didn't realize. They are the best~Mario

Amanda and coworker (Terry) are prompt, friendly, efficient and she explains everything to us and answers all questions. Very satisfied with the service.
I have been very pleased with your service.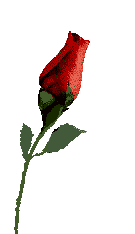 The service provided by Crossroads Pest Control has been great. They are effective, friendly and punctual.
I used to have a terrible problem with house flies and ladybugs. No longer!
Started working with CrossRoads in 2018 when we identified a problem with carpenter ants. They got out right away and addressed the problem, set up a monthly service plan and educated me on how to help prevent in the future!
Thank you so much! It has made a world of difference around here, not having to worry about the hornets & wasps! We can finally enjoy the outdoors again!
Dear Christine and Fern,
Thank you very much for the free of charge "bat inspection" of the United Way House on Monday, June 6, 2011. It is because of folks like you that United Way is able to help hundreds of citizens in our two counties in times of crisis. It was appreciated.
Thank you so dearly for coming to my home on such a short notice and waiting until now to be paid. You are all such great people, I will recommend you all to anyone who ask and will be calling for the appointment for next month. Once again thank you from the bottom of my heart thank you.

Love the price, service, and ladies! I have been getting service from here for quite a long time now and have NO complaints. I was having problems with other services help not spraying like they should skipping areas or spraying too lightly! These ladies do their job thoroughly. There are still people who take pride in what they do and this team is one of them. Thank You Crossroads Pest Control!
Please reload